17 avril 2007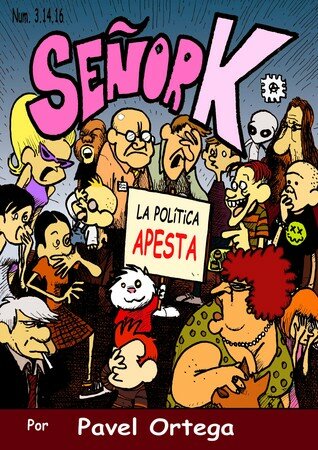 For me it is always interesting to see how fascinated other countries like Spain are fascinated with the topic of Germany during the Third Reich. I mean it does have some kind of glamour and excitement but for me it is just business as usual since the topic is not so exotic over here. The whole comic has a surreal side like the movies of Tim Burton but also a very strong political elements like the nazis, jews, and the whole political situation of the 60s and 70s. Add to that alien abductions, political intrigue and a daughter who joined the circus and who is engaged to a lion and you get an idea why this is one of the most original comics I read in a long time. Sadly I didn´t have any extra money on the last days so the only other comic I could buy was the one where he becomes president of the United States of America.

Now on one side I was glad that the comics were 2 or 3 bucks because otherwise I couldn´t have afforded two of them. But on the other hand I feel this comic deserves to be presented in nice hardcover editions.
Esta reseña la escribio un lector de Alemania, su blog esta en ingles y es muy interesante tambien hace reseñas bastante interesante sobre comics y otras frikadas, si quieres visitarlo este es el blog
www.talesfromthekryptonian.blogspot.com
me gustaria aprobechar para darle las gracias por la reseña.
Commentaires sur SEÑOR K NUMERO 3 "LA POLITICA APESTA"